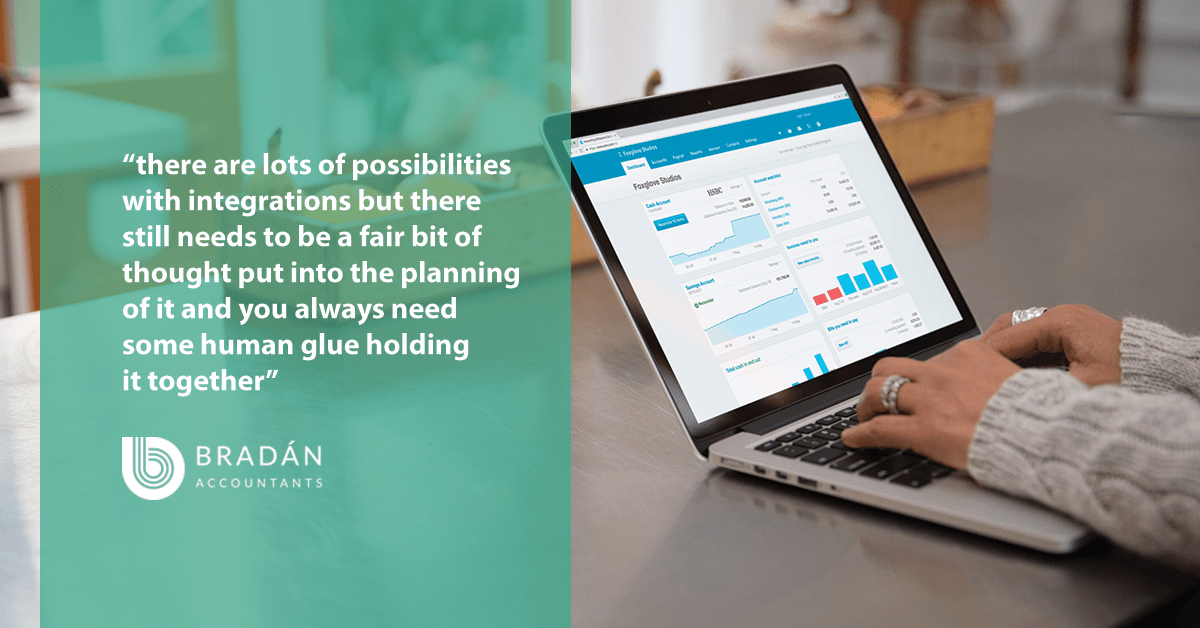 At Bradán Accountants, we are big fans of Xero. Firstly because it is the best system out there but also because of the vast ecosystem that is being built around it. Xero was built in the cloud and so it is a great user experience from start to finish. No comparison really with the online offerings of SAGE and Quickbooks, the dominant players of the desktop software market.
Xero
Like the best cloud software, Xero is very good at one thing, namely, an easy to use accounting system, it doesn't try to be all things to all people, but makes it easy for other systems and third parties to integrate and share data. This has created a wave of disruptive innovation which is a boon to companies who wish to automate or otherwise manage their operations better.
Bradán Tech
Here at Bradán, we are always looking out for good tech that adds value. Our own business set up has Xero as the core financial system with a number of useful apps plugged in as illustrated below.
Xero Practice Manager – Client management tool
Practice Ignition – Client proposals and letters of engagement
Workflow Max – Time and job management
Bradan Dashboard – Our reporting and forecasting tool, 'what-if scenarios', investor packs
Receipt Bank – Paperless bookkeeping app
Cloudpay – Payroll
CaFE – Cash flow management
Go Cardless – automated payments by direct debit
Stripe – Credit card settlement
Paypal – Credit card settlement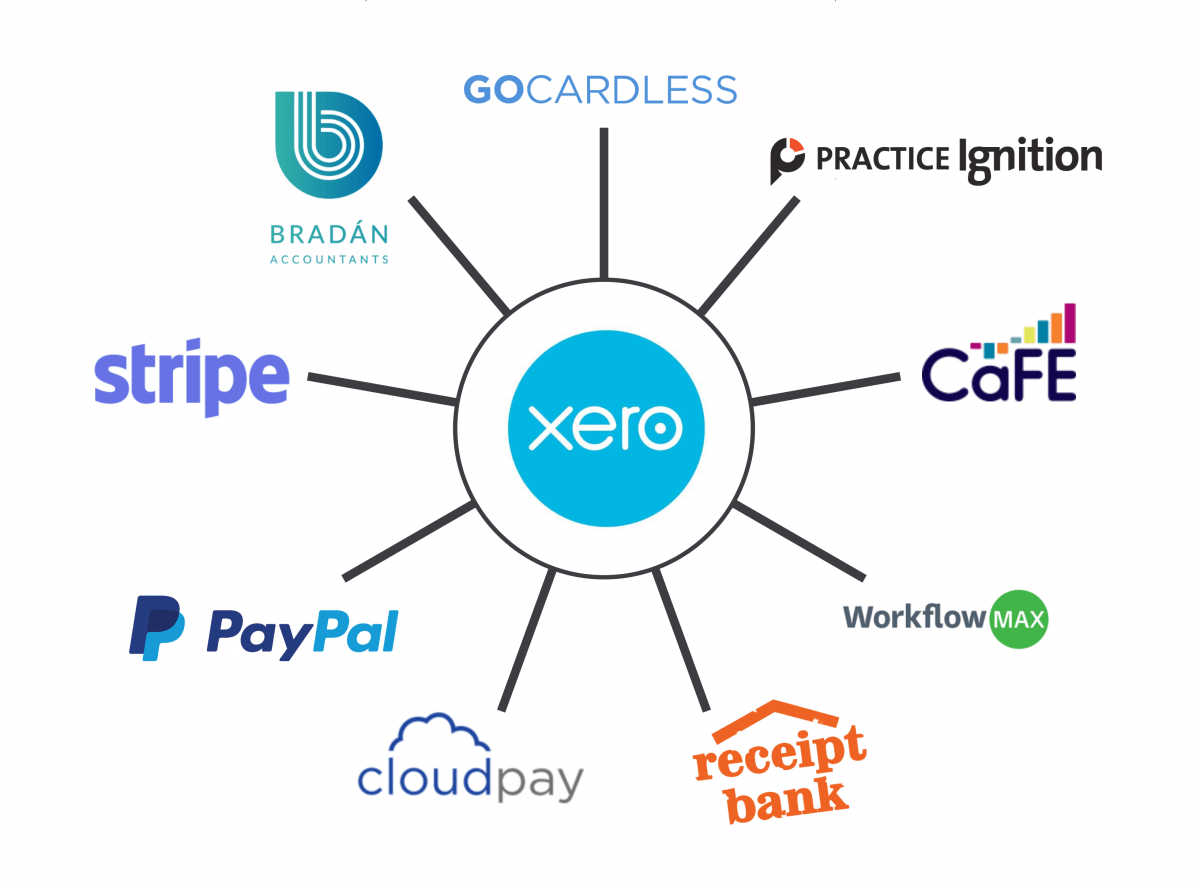 Geeky
We are a bit geeky about this and love trying new technology that is really useful. Besides the above, we have worked on projects to integrate many more apps like Shopify, Vend and other e-commerce applications. A key point is that there are lots of possibilities with integrations but there still needs to be a fair bit of thought put into the planning of it and you always need some human glue holding it together. We often provide these checks and balances for clients or set them up so that they look after themselves.
Opportunity
Big companies have invested fortunes on Enterprise Resource Planning (ERP) systems like SAP and yet always beholden to them for updates and new releases. ERP systems are expensive inflexible and evolve slowly. Today's cloud systems are inexpensive, flexible and are constantly inventing new solutions to problems. Smaller companies have now the potential of stitching together a mini-ERP system in the cloud for a fraction of the cost.
Silver lining in the cloud
We would love to hear from anyone who has an interesting story about their own cloud journey or would like to discover more about Xero and its add-ons. We often don't think of opportunity costs but there may be a big one for not taking advantage of the cloud.