Quickbooks Accounting Service
Leading Accounting Software QuickBooks For All Your Financial Accounting Needs
Bradán are also setting up Quickbooks Cloud Accounting in Ireland. We are a team of Quickbooks accountants offering a wide range of services, including Quickbooks Accounting Services.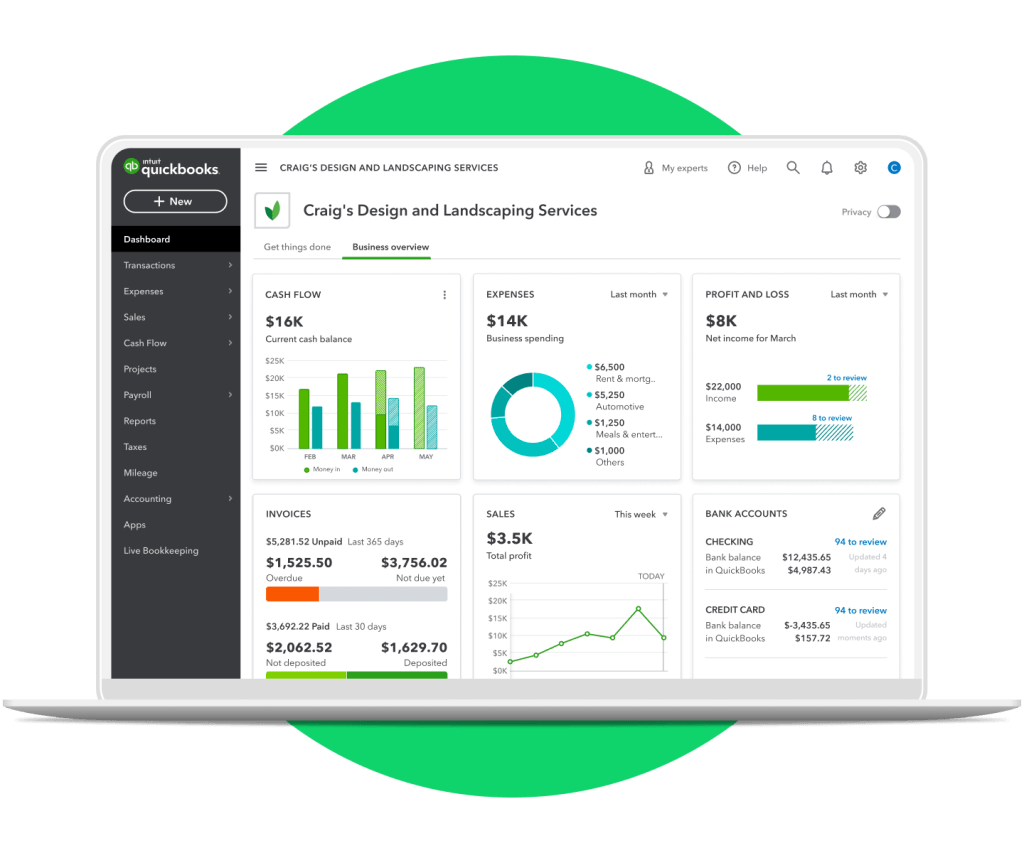 Quickbooks – One of the leading accounting applications
QuickBooks – one of the global leaders in accounting and bookkeeping applications for tracking all your business transactions and for managing sales and expenses. It offers a straightforward interface that streamlines and automates difficult manual activities that are typically linked in business accounting and bookkeeping, thereby reducing errors and increasing productivity.
QuickBooks enables you to run and manage your accounting and bookkeeping online in the cloud and from anywhere. It is one of the most popular accounting applications for small to mid sized businesses. QuickBooks offers both desktop and online versions but all of our clients are online to maximise their productivity.
Outsourced QuickBooks Accounting and Bookkeeping Service with Bradán Accounting
Bradán Accountants offers QuickBooks accounting application for bookkeeping and accounting services for our clients. Our service assists organisations in increasing their efficiency by assisting in the managing of difficult but essential functions such as accounting and bookkeeping.
Quickbooks accounting and bookkeeping services from Bradán Accountants offer customised solutions and services for small business and organisations. Our outsourced service will ensure that you receive the best service at a reasonable price. Outsourced QuickBooks Services can increase your business efficiency by allowing you to concentrate on your primary business goals and activities while our experts handle the tedious tasks.
Utilization of Quickbooks Accounting Service in Various Industries
We at Bradan Accountants are committed to offering the best accounting and bookkeeping services while keeping in mind the specific demands of each industry. We offer accounting and bookkeeping solutions for Quickbooks Accounting Service to key sectors