Searching for Certified XERO Accountants in Ireland?
Bradán Accountants will design and develop your XERO online accounting system to help your small businesses grow.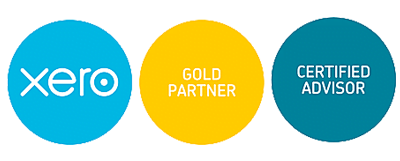 XERO for Charity & Nonprofit.
Find out how XERO can enable your charity and nonprofit to be more transparent.
XERO for Marketing & creative agency.
Find out how XERO can enable your marketing and creative agency to grow and expand.
XERO for Startups & New Businesses
Find out how XERO can enable your startup and small businesses to grow and expand.
Xero Accounting Services Ireland
Whether you are a first time user or an existing user of XERO, Bradán Accountant's Cloud Accounting experts will make your cloud migration experience easy and stress-free. Using the state of the art cloud or online accounting applications such as Xero, Bradán can provide online accounting services to any type of business in Ireland.
We will be delighted assist you in maximising the potential of your business using XERO
XERO Online Accounting Software for Small Business is one of the leading providers of cloud-based accounting software and is completely compatible with the latest Irish regulations. Eventually, all individuals, sole traders and businesses will be obliged to submit all information online using compatible software in order to comply with Revenue and CRO.
Xero online accounting software can assist in the simplification of your accounts by providing a variety of services, such as invoicing, and expenses management, payments, bookkeeping, VAT preparation and financial reporting.
With over 3.5 million users worldwide, Xero is highly valued by all of our customers. Its adaptability makes it suitable for any type of businesses. it enables you to track your bank transactions, cash flow and financial reports from any location. If you have multiple businesses, Xero can operate seamlessly and can accommodate an unlimited number of businesses.
Get Improved Financial Planning For Your Business with XERO
Without precise and real-time accounting data, it can be impossible to manage a business. Xero's online accounting software features like direct bank integration can track transactions in real time! All transactions are retrieved straight from your bank accounts, allowing businesses to see the data from virtually any device and at any time. This is excellent for remote working businesses, as any accountant or bookkeeper, can remotely manage and support the growth of your firm.
The online capability of Xero enables you to plan and strategise your tax preparation while making necessary adjustments on the application itself. In turn, this results in better accounts, and fewer unexpected bills, efficient tax return preparation processes, and improved records
Advantages of Xero Online Accounting System
XERO Online accounting system offers numerous advantages. One of the best feature is the convenience of reconciling bank accounts over time. Xero's automated methods for following up on your banking records enable you to perform rapid and precise reconciliation whenever it's necessary.
Do you fear that you are missing important financial records ?
With the help of XERO we can just log in to XERO Accounts and run a simple system check to determine what's the current situation, and give you a complete financial report.
Exhausted with billing and invoicing?
XERO is designed and developed to make accounting easier for you, it positions you to be at the centre of your business's operations and run it with maximum efficiency. Immediately after completing a service, you can let Xero generate and send an invoice, Xero will also track and notify you once your invoice has been received and viewed. Thus, you can quickly track and follow up on your invoices.
We are a Gold Champion Partners and Certified XERO Accountants.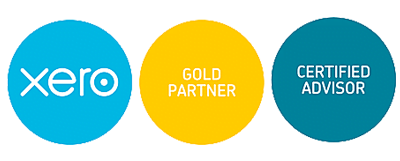 Certified XERO Accountants For Your Business Growth.
At Bradán our team of Chartered Certified XERO Accountants are highly reputed and rated professionals in Ireland, giving us the knowledge and skill-set to maximise your business growth. This experience is the result of successful management of hundreds of cloud clients and businesses that have utilised this brilliant application.
Making Your Business 100% Compliant.
In addition to being an expert we are also 100% compliant with the rules and regulations of Revenue and CRO. Our team with the use of Xero will manage all your accounting needs, including bookkeeping, payroll and tax returns. By the use of periodic record keeping, you will have access to all the real-time information to help you make better financial decisions.
Dedicated and Committed Support For Your Business
At Bradán our team of Chartered Certified XERO Accountants will evaluate your business and understand the requirements set by Revenue's tax legislation to provide appropriate tax support. We will closely evaluate your business and devise the most effective Xero-based accounting solutions to suit your business. You can rely on us through your designated account manager rather than dealing with several account managers