Monthly Accounting Service
Monthly Accounting Service
When businesses outsource their monthly accounting to Bradan Accountants, They are getting more than just skilled accountants; They are getting a CFO and his entire team.
With outsourced accounting and bookkeeping services, Bradan Accountants has helped businesses save an average of 80 hours each month.
Improved Budget Maximization
What is accurately measured is successfully managed. We provide business owners with a comprehensive financial overview, allowing them to be more profitable.
Improved Business Administration
You can be confident that your company's financials will be in the best hands because we are trained and experienced Accountants and Tax Advisors.
We'll take care of the numbers while you lead the business.
We are a new management accounting company that assists sole traders, professionals and small businesses grow.
It's time to switch to Bradan Accountants for your accounting needs.
MONTHLY ACCOUNTING SERVICES:
First before we get started, we need to make sure you become and remain compliant and up to date with the current rules and regulations. Our Accounting and Tax service includes all of your compliance-related obligations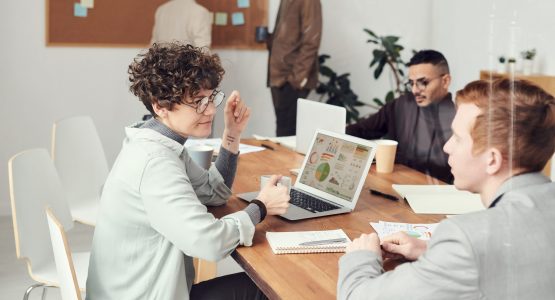 Why should you choose a company that just sends you management reports once every three months? A growing company requires periodic direction. All of our service plans include monthly reports.
Never again wait a year after the end of the fiscal year for your yearly financial statements. Our processes are set up to work on them monthly, so it gets generated quickly. Keeping the board of directors and other stakeholders absolutely delighted.
All statutory tax returns, and obligations are updated and filed on your behalf. Keeping your business compliant.
Scheduled review meetings with your account manager to evaluate and discuss your overall business performance, your financial strategies and realign any financial deviations. With your account manager you can strategies your approach and your growth plan.
MONTHLY ACCOUNTING SERVICES:
Bookkeeping and Payroll Service
Are you still worried about your bookkeeping or are you still paying a junior staff to keep your books updated ? And it's more likely that more time it takes, the more expense you incur. Our Bookkeeping and Payroll Service packages are all dependent on transaction volume, you just pay for the number of transactions that occur in a given month.
With paperless bookkeeping services it's never been so easier to keep your books up to date, with our in app OCR (Optical Character Recognition ), you take a picture, upload and we and our app will take care of the rest. That's all there is to it. You send in your expenses from wherever you happen to be.
Reconciliation and Updates
Your business should have no place for old and irrelevant records. You want precise information that is captured and recorded as close as possible to the real-time. Depending upon your requirements, you might as well have your accounts processed on a regular basis.
Flexible Transaction Based Pricing.
Per-transaction pricing is an effective model to grow your business and can save you money over engaging a full-time bookkeeper. The best part is that you may switch between plans based on your volume of transactions.
Automated Alerts & Reminders
Maintain your business cash-flow by sending automatic and tailored accounts receivables alerts and follow-ups on unpaid bills to customers.
MONTHLY ACCOUNTING SERVICES:
Advisory and Consulting Service
Tailor-made Advisory and Consulting Service keeping your business in the right track to meet its goals and objectives. Have a quick 15 min meeting with one of our advisors to explore the potential of your enterprise.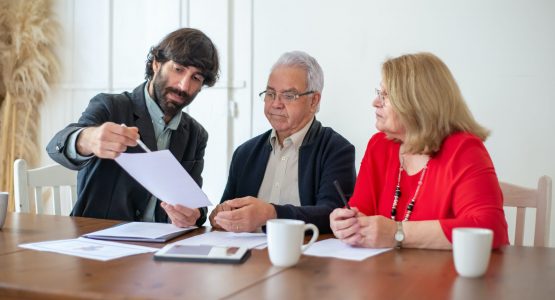 Financial Projection & Forecasting
Forward-looking visibility of income secured and expenses committed to, as well as how this relates to your budget, has been updated.
Budget Planning and controlling
Developing an one year integrated framework. Budgeting for the upcoming fiscal year, including a complete examination of all revenue and expenses.
How your results achieved compared to your budget, as well as adjusting the budget at the end of each month.
Detailed reports to assist you in comprehending your progress toward your objectives and keep on track.
The future of your business accounting is on the
cloud
, not on your old desktop computer.
Our innovative cloud accounting application enables us to improve your businesses financial performance and processes, giving you more time and flexibility to concentrate on your business rather than on individual tasks.
Time to switch your accountants to Bradan Accountants .
Everything begins with a 15-min phone conversation.
An initial 15-min conversation helps us to understand where you stand within your business as well as what you want from our engagement. We'll continue with a full conversation to design your solution after we're both satisfied that we're a good match.
We can map data to its proper location in the new system.
As Gold Xero Champions, our qualified bookkeeping and payroll teams are able to provide continuing support for Xero bookkeeping software following your migration. Providing you and your employees with the opportunity to become acquainted with a new accounting system.
We offer a full range of services you may need, you can benefit from lower fees and by having a single point of contact for all your business administration needs.
Our qualified team ensures that the standards are upheld through a programme of practice reviews.
Dates by which the agreed-upon work will be completed. This enables the customer to plan for future tax obligations.
To identify all tax planning alternatives that you are not currently utilising.
Why choose us for
Monthly Accounting Service

?
Need one good reason to select us, we will give you four.

"Bradan Accountants have been taking care of my company accounts since 2013. The service is very professional, friendly, and provided with a smile at a competitive fee. 5 Stars."
"Bradan Accountants have been looking after our affairs as a Ltd Company and Self employed from day one. They have a very friendly team which provide an exceptional service. We are very thankful for the work they have done for us and Highly recommend their firm."
Our company has used Bradán consulting for over 5 years and find their depth of experience and timeliness to respond excellent. We'd have no hesitation recommending Bradán consulting to other Information Technology companies." Michael Thornhill Director
Frequently Asked Questions 
Get a call from our expert to answer your queries about
Monthly Accounting Service
.