Cloud Accounting and Apps
A radically new-age accounting firm for Cloud Accounting and Apps Services
We adore technology such as Xero, Quickbooks and other cloud-based applications that save time or provide additional insight, and we assist you in growing and accomplishing your objectives.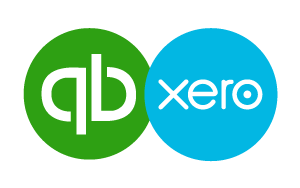 Bradán Accountants is one of the leading XERO Accounting Service providers in Ireland. We offer a wide range of accounting services for business owners who choose to use XERO accounting…
Cloud Accounting will enable your business to grow
Whether you are a beginner or a seasoned businessman or woman, there are massive benefits of expanding your business with online/cloud technologies. This simplifies business operations and eliminates unnecessary duplication. It also promotes remote work and provides easy access to all the information required for making decisions, which are both significant advantageous.
Setting up Xero / QuickBooks
Start a new business or expand an existing one with market-leading accounting software. Together, we will setup the system and ensure that you know how to utilise it efficiently.
Initiation of cloud accounting system
As a first step, we recommend using a cloud accounting solution such as Xero or QuickBooks. From there, you may choose to integrate more applications or systems that are suitable for your organisation.
Configuring & integrations
There are tons of great application software that can be tailored to various business types; many also link with Xero or QuickBooks, helping everything operate even more smoothly.
Migrating from other accounting systems
Regardless of your current accounting system, we can migrate your data successfully and securely.