XERO Accounting for Charities and Non-profits
XERO is changing the way non-profits handle their finances
XERO is an affordable and easy to use option for non-profit organisations. With XERO accounting software, you get all the features you need, and your accounting expenses are low. XERO is our #1 accounting platform and the one Bradán Accountants recommend to non-profits. You can also get a 25% discount on the subscription price if you are a non-profit organisation
XERO accounting is a secure, structured system used by many charities to track money, sort finances, and organise their projects.
XERO has a powerful tracking feature which allows you to report comprehensively across multiple different funders and projects as required for your reporting. It also facilitates SORP accounting for charities.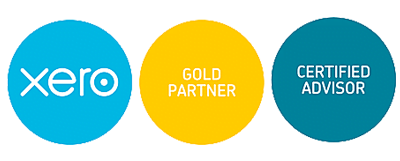 XERO is our preferred choice of accounting application for the Charity and Nonprofits sectors.
Charities and Non Profits often have very limited resources to work with and limited access to funding. It's very important for these Non Profits to be able to track their finances and keep an eye on the flow of funds in order to have a good understanding of their financial situation.
XERO offers non-profits and charities with all the tools and features to manage their finances to achieve better transparency. Fundraising is crucial for NPO's and our experience has shown that donors are influenced by the level of transparency of the reporting and management system used by an organization. This can influence their decision about whether or not to donate.
With xero keep a record of how much cash is flowing in and out. Getting easy access to information is crucial for your non-profit organization. Use a Xero to monitor the flow of cash and visualize your income, expenses, and budget. With xero you will always be on top of expenses with the cash summary Report.
With XERO now you can share reports and analytics with your stakeholders and donors for greater transparency.
When you are a charity, you have to make sure that your financial reports are accurate and transparent. By using an accounting software, like Xero, you can make sure that your financial reports are very affordable and yet look professional. This will help you to easily make monthly financial reports for your board members and donors. It will also make it easy to have frequent financial meetings with your employees and volunteers to discuss how much time and money is left over from your most recent project.
When you work for a charity, it's important to be accountable to your accountants. You need a system that allows those you report to see the financial information you have generated. By using a service like Xero, you can share your financial reports securely with anyone you choose. This makes it easy to get your message across and highlight the impact your charity is having.
With XERO now you can stay connected wherever you are and manage your finances.
If you work for a charity or non-profit, it can be tough to keep track of all the money going in and out. XERO's accounting app allows you to control what goes on with your funds no matter where you are by letting you access your records on your phone or mobile device. You can also use the app to send invoices to clients and your team, so they can see what needs to be paid.
XERO's accounting app allows you to access, monitor and manage all aspects of your accounts on the go. Xero lets you access your accounting data remotely, so you can spend fewer office hours filing these documents over the long term.