Management Accounting Service
Management Accounting Service from Bradan Accountants
Get your business on the right financial track with Bradan Accountants.
What is Management Accounting?
Management accounting is a process that creates and provides financial data and reports to managers to aid them in effective decision – making. The only distinction separating it from financial accounting is that management accounting is used purely by the business's internal employees. In this practice, the financial administrator releases financial data, reports, internal and external payments and balance sheets, with the company's management.
Management accounting is the method of analyzing a business's finances and operations to develop internal financial reports, these reports and insights assists managers to create successful business strategies that in turn help them achieve their objectives. In other words, it is the act of understanding financial and accounting data and translating them into financial reports that the management can interpret.
As per several leading financial institutions, management accounting is the process of "identifying, evaluating, assessing, and analysing financial information" to help corporate executives to make smart financial decisions and efficiently manage their business operations. Unlike all the other accounting areas, this one focuses on internal data and reports, therefore professionals rarely interact with or counsel external clients.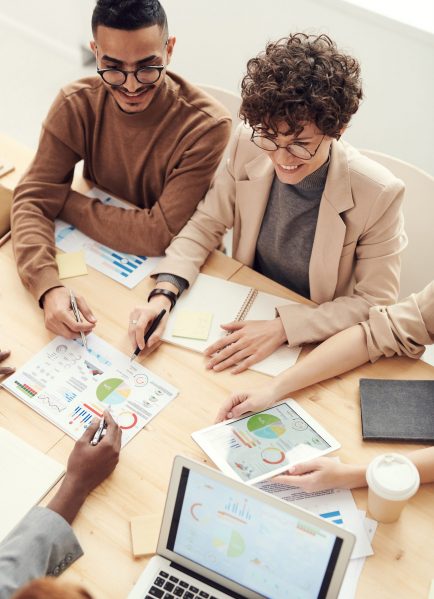 What are the Advantages of Management Accounting?
The following are the most important advantages of management accounting:
Facilitates Strategy Planning
Management accounting enables a business to develop more efficient strategies for the future. It frequently provides key decision makers with both financial and non-financial indicators which enables them to make accurate analyses and forecasts.
Facilitates Increased Profitability
Management Accounting plays a significant role in increasing a business's profitability, it promotes businesses toward being cost-conscious and assists them in avoiding needless costs. Budget control and capital budgeting are two techniques used in management accounting to cut expenses and boost profitability.
Facilitates Performance Measurement
Management accounting evaluates and monitors the entire performance of a business with its insights and reports. It incorporates a variety of methodologies, like gap analysis, cost benefit analysis, marginal costing etc, these methodologies enables a business to identify and measure any deviation and variance in the business strategy. Managers are able to identify any discrepancies in business performance and can take corrective measures
Facilitates Enhanced Productivity
The key objective of the financial and the management team is to increase the overall effectiveness of the business. Management accounting identifies objectives for each business segment in advance and oversees their achievement. It ensures that all systems are operating to their maximum capacity, resulting in greater productivity.
Facilitates Better Customer Service
Management accounting concentrates on improving service to customers by delivering the best products and services at competitive prices. Utilising cost containment techniques the management can optimise product pricing. In addition, it defines quality standards that businesses must adhere to when producing and offering their goods and services.
Facilitates Dependability
By providing accurate data, management accounting enhances the reliability of decision making. It analyses the data employing appropriate scientific procedures and processes, enabling managers in the effective management of business operations.
We offer a full range of services you may need, you can benefit from lower fees and by having a single point of contact for all your business administration needs.
Our qualified team ensures that the standards are upheld through a programme of practice reviews.
To identify all tax planning alternatives that you are not currently utilising.
Pre-agreed with you so you are aware of your position. No surprises. Because we wish to assist you, there is no fee for routine ad hoc issues.
A profitable business with a strong cash flow offers the freedom to make superior decisions.
You'll be in a position to make confident company decisions when you have access to trusted financial data.
Bradan's Management Accounting Services Enabling Smart Management Decisions for Small Businesses
A growing number of businesses are now realising that outsourcing their accounting and finance operations is smarter, practical, and cost-effective option for accelerating business growth. Allow us to assist you improve in-house productivity, maximise current budget, reduce managerial load, facilitate better time management and minimise infrastructure and staffing expenses.
In addition to traditional management accounting services, we work directly with our customers to change current procedures and systems, giving a mix of services that increase your bottom line. We develop and implement key performance indicators (KPIs) that are crucial to your company and give reliable data that adds true value.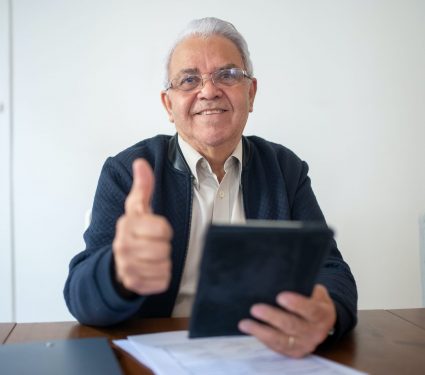 Why choose us for
Management Accounting Service

?
Need one good reason to select us, we will give you four.

"Bradan Accountants have been taking care of my company accounts since 2013. The service is very professional, friendly, and provided with a smile at a competitive fee. 5 Stars."
"Bradan Accountants have been looking after our affairs as a Ltd Company and Self employed from day one. They have a very friendly team which provide an exceptional service. We are very thankful for the work they have done for us and Highly recommend their firm."
Our company has used Bradán consulting for over 5 years and find their depth of experience and timeliness to respond excellent. We'd have no hesitation recommending Bradán consulting to other Information Technology companies." Michael Thornhill Director
Frequently Asked Questions 
Get a call from our expert to answer your queries about
Management Accounting Service
.